Don't miss this opportunity to talk AdTech with industry insiders and discover exciting prospects for investment and collaboration.
Wednesday
May 10th
5:30PM to 8:30PM
Agenda:
5:30 – 6:15 p.m. – Cocktail and networking reception
6:15 – 6:25 p.m. – Introduction, Richard S. Eisert, Digital Media, Technology & Privacy Partner, Davis & Gilbert LLP
6:25 – 6:55 p.m. – Keynote Presentation: Chris Cunningham, Chief Revenue Officer, Unacast / Founder, C2 Ventures
7:00 – 7:55 p.m. – Presenting Companies:
Tom Chernaik, Founder, CMP.LY
Jeff Kupietzky, Founder, PowerInbox
Jennifer Li, Founder, MuseFind
8:00  – 9:30 p.m.- Networking
Keynote Presenter: Chris Cunningham, Chief Revenue Officer, Unacast / Founder, C2 Ventures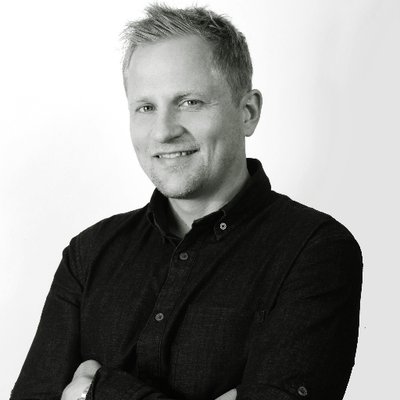 Chris has been a featured speaker at various global events, including International CES, Cannes Lions, IAB's Annual Leadership Meeting, dmexco, Web Summit and f.ounders. He is a regular contributor to CNBC & Bloomberg TV via on-screen appearances, is the former co-chair of the IAB Social Media committee and Native Advertising Task Force.
Chris has been named one of the "Most Important People in Mobile Advertising" by Business Insider, as well as being an Ernst & Young Entrepreneur of the Year Finalist 2 years in a row. He is an active tech start up investor and is the founder of C2 Ventures, a privately-held investment firm that provides seed capital to early stage digital media companies.
Today, Chris is the Chief Revenue Officer at Unacast,  the world's largest network of beacon and proximity data, connecting the physical world to the digital for online retargeting and attribution. Unacast is a Norwegian startup recently raised $5M in series A funding.  It is the first company to enable a scalable way for retailers and brands to retarget customers online based on accurate behavior in the physical space. At Unacast, Chris leads revenue and commercial initiatives and is responsible for creating new ways to merchandize proximity data and serve the data-driven ad industry. Prior to Unacast, Chris was the founder and CEO at appssavvy, a pioneer in mobile marketing, where he drove more than $70 million in revenues.
Presenting Companies:
CMP.LY is a venture-funded startup offering proprietary social media monitoring, measurement, insight and compliance solutions for Fortune 100 financial services, automotive and consumer packaged goods companies, as well as leading advertising, social and PR agencies. Here at CMP.LY, we believe that everyone should be able to take control of their social media. That's why we've spent our time creating solutions that help you better understand what is really happening with your social communications, optimize initiatives based upon actionable marketing intelligence and develop structured processes and best practices.
PowerInbox is revolutionizing the email industry by bringing real-time capabilities to static mail programs dramatically boosting engagement and creating a new source of monetization.   With mobile now representing over 50% of email opens and volume of sends increasing, it is getting harder to maintain relevance and get users to click on marketing messages. PowerInbox provides an easy to implement solution that combines real-time capabilities, dynamic animation, device and geographic targeting with personalization to ensure higher click through rates.  PowerInbox also offers a new revenue source for email marketers by adding native advertising within outbound emails.  Today, PowerInbox is embedded in over 5 Billion emails sent each month across a range of clients and verticals. Leading brands such as ABC, Hearst, Time, Honda, NFL, NHL, Guitar Center, Weight Watchers, MSG, and Priceline use PowerInbox to boost engagement by 20% and more.
MuseFind is a venture backed software solution as the all in one stop platform for managing influencers and brand collaborations. Our platform has performed over 71 million impressions reached in the last 24 months and the company itself has grown by a multiple of 4x in revenue in a year. Our brand customers include: VF Corporation, Estee Lauder Companies, aiden + anais and other mid-large enterprise corporations.
Sponsored by: 


Organized by:
Saddlerock Advisors 
Registration subject to verification of credentials. We do not accept registrations from individuals or companies that we deem to offer competitive services. We reserve the right to limit attendance