Don't miss this opportunity to talk AdTech with industry insiders and discover exciting prospects for investment and collaboration.
Agenda:
5:30 – 6:15 p.m. – Cocktails and networking
6:15 – 6:25 p.m. – Introductions by Richard S. Eisert, Digital Media, Technology & Privacy Partner, Davis & Gilbert LLP
6:25 – 6:55 p.m. – Keynote Presentation:   Matt Prohaska, CEO & Founder Prohaska Consulting
7:00 – 7:55 p.m. –   Presenters moderated by Melissa Roth, Team Lead, AdTech & Digital Media @ Withum
Louis-David Mangin, Founder, Confiant
Sheldon Smickley, Founder, Podible
Joey Petraca, Founder, Chicory
8:00 – 9:30 p.m.- Networking

Keynote Presenter: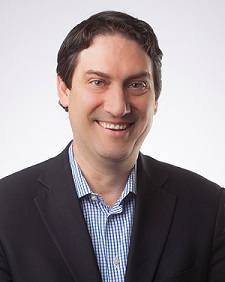 Matt Prohaska – Keynote Speaker
Matt Prohaska, CEO and Principal, heads Prohaska Consulting's efforts to drive client's revenue and/or reduce costs. Matt has been a contributor to the growth of online advertising since its commercial inception in the early 1990s. He created the first online media practice at BBDO (now part of Omnicom) and opened CNET's New York sales office.
Over the course of his career, Matt has managed six different regional and national sales teams, consulted for more than sixty companies and founded four others. He has held executive roles at ad agencies and publishers and was most recently the Programmatic Advertising Director for The New York Times.
A Buffalo area native, Matt received a dual B.A at Syracuse University in business from the Whitman School of Management and media at the S.I. Newhouse School of Public Communication. He lives in Connecticut with his wife and daughter.
Confiant
Confiant protects publishers'​ and ad platforms'​ reputations, revenue, and resources with always-on anti-malware software that provides verification for desktop, mobile, and video ads. Our sole focus is on helping advertising rid the world of malware. We are the first to come to market with a technology that does not just detect the malicious activity, but actively blocks it. Deploying this tech at scale across the industry will enable the good guys to get ahead of the bad guys for the first time ever.
Podible 
Podible is a podcast tech company that is using machine learning to solve both discovery and monetization for podcast authors and listeners.
Chicory is a technology company based in NYC that uses artificial intelligence to create digital grocery experiences.
In 2014, Chicory launched its core product, the "Get Ingredients" button, which allows consumers to get to online recipe ingredients delivered from various grocers and retailers.  Within two years, Chicory added over 1,000 recipe partners and became the largest shoppable recipe network in the country. They launched an advertising platform in 2016, leveraging their network to help food brands reach consumers who are in-market for grocery and CPG products.
Today, Chicory reaches approximately 65 million unique monthly users and has partnered with companies like Peapod, Time, Inc. and General Mills International to lay the groundwork for the future of grocery.
Sponsored By:


Organized by:
Saddlerock Advisors
Registration subject to verification of credentials. We do not accept registrations from individuals or companies that we deem to offer competitive services. We reserve the right to limit attendance